Why Has Pine Island Florida Real Estate Become So Popular?
Pine Island is the last Florida island that is not over-developed and which still offers very reasonably priced real estate. Most people who know old Florida say that Pine Island is like the Florida Keys were twenty or thirty years ago. Pine Island is protected by law from over-development.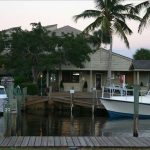 Many of our homes for sale are waterfront homes on canals with a docks or perhaps with bigger bay views in either of our towns. Pine Island also offers homes in neighborhood settings or you can live in a palm grove if you like. You can live on acreage and have animals or grow fruit and veggies or you can be in a small gated community. If you are finished with taking care of lawns and doing house maintenance we have an interesting selection of condos with reasonable condo fees. We have affordable manufactured homes located on some of the best gulf access canals on the island.
On Pine Island, Florida, Real Estate search and purchase can take some time. There are many decisions to make before deciding on a property to make your offer on. You can be close to restaurants and pubs in St James City or locate in a quiet area in Bokeelia where you may only hear the sounds of frogs at night or the sound of the breeze blowing through the palm trees and on occasion, the cat-like calls of a peacock. Our island has it's own special lure. Most visitors who purchase a home here tell me that the knew right away that they loved Pine Island.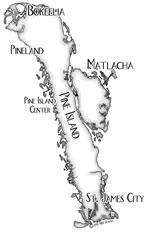 Just click on one of our towns below to see current pine island florida real estate listings in all categories and types on the island:
St. James City, Bokeelia or Matlacha.
Pine Island is popular because we have our year-round tropical climate and we are at the Gulf of Mexico with direct Gulf access. This island is also well known as one of the best sport fishing areas in the world with great fishing charter companies on the island. The island is protected by law from over-development.
Pine Island is the largest island in the state of Florida. The island is located in Lee County, on the Gulf of Mexico coast of southwest Florida. The Intracoastal Waterway passes through Pine Island Sound, to the west of the island. Matlacha Pass runs between Pine Island and the mainland. Pine Island lies west of Cape Coral. For many years Pine Island was a major commercial fishing community and still many of its full-time residents commercially fish today.
Whats Here? Restaurants, Pubs, Music, Art, Fuel, Shopping, Entertainment, Social Clubs, Churches. Here is a link to The Greater Pine Island Chamber of Commerce. This website has lots of information about what the island has to offer our visitors and new residents.
Rest assured that no matter what part of the island you may settle on you will have nice neighbors. Pine Island people are happy to be here and are very friendly. You can have many friends here or if you are more the private type you can easily get along here as well. Some might envision moving to Pine Island as a retirement lifestyle for old people. This island is far from it! People who buy real estate on our island are happy to escape the rat race of the north and are now beginning the best part of their lives here in this tropical Florida climate. Boating, fishing and the most popular sport of socializing are big here on the island.
Receive the newest listings in your email box the day they hit the market:

                                      
                         or…. see them live right now…...

Future Subjects and Upcoming Pages:
Finding the right Pine Island Property/ Pricing
Best Locations To Buy or Build:
Best Time To Buy:
Waterfront , Off Water, Condo, Acreage:
Construction Styles:
Manufactured Homes:
Choosing Real Estate Agents and Brokers on Pine Island.
Recently Sold Prices:
Let us send you our VIP Reports- insert Widget contact.